Inside the mind of New Jersey cartoonist Patrick McDonnell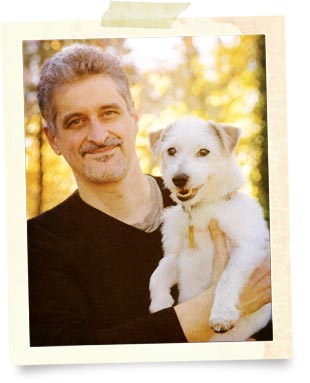 During this Spring that is fraught with an intense new reality, let us take our minds off things for a bit by speaking of a talented cartoonist from New Jersey.
Patrick McDonnell, the creator of the comic strip Mutts, has been a passionate artist since four to five years of age. McDonnell then became inspired by cartoonist Charles Schulz, the creator of Peanuts, who he also considered a hero.
Born on St. Patrick's Day of 1956, McDonnell grew up in an Irish Italian family which he gets many of his artistic skills from. His love for comics included Krazy Kat, Popeye, Dick Tray, Little Orphan Annie, Dennis The Menace and all the craziness of Robert Crumb.
McDonnell was given a scholarship to the School of Visual Arts in 1974 where he majored in illustration. After receiving an education, his illustrations became a mix of simplicity, quirkiness, charm and innocence that is reminiscent of cartoonists he looks up to, such as George Herriman and Walt Kelly.
The first comics that he created starred a character with a big nose and a long-striped cap who often had to break the fourth wall by collecting pen marks while delivering pizzas all at the same time.
Aside from submitting illustrations to posters, McDonnell also drew to music and became part of a band.
The other comics that helped pave the way for the New Jersey cartoonist were mostly magazines such as Parents. Then, after attending a Sports Illustrated party, the quirky illustrator was informed of the National Cartoonists Society, which eventually drove him to channel his early doodles. One of them included a man with a mustache and his little dog into a strip that would soon become Mutts.
Originally, McDonnell's intention was to have the strip focus on his two characters, Ozzie and Earl. But as any comic, the strip changed and expanded from an idea about his own first dog, who was also named Earl, to a classic buddy pair that involves the optimistic, always trusting Jack Russel Terrier, Earl and the enigmatic cat, Mooch.
The world of Mutts is set in our own state of New Jersey, which is also McDonnell's home. The other members of the Mutts cast include animals known as Noodles, Jules, Guard Dog, Woofie, Bip, Bop, Mussels, Crabby, Sourpuss and the two pesky squirrels.
The comic also stars human characters such as Earl's owner, Ozzie's owners Frank and Millie, a middle-aged couple who are Mooch's guardians. There is also a compassionate little girl who is seen with Guard Dog and Fatty Snax Deli owner, Butchie, who is constantly trying all he can to keep Earl and Mooch from getting their paws on his inventory.
McDonnell parallels real-life animal issues in his stories that will strike you like the two squirrels that are constantly dropping their acorns on Earl and Mooch. Climate change, deforestation, dog fighting and other issues are what is highlighted in the Mutts strips, which highlight awareness of animals and how important they are to our world.
McDonnell helps us to both appreciate cartooning and to respect all living things that we share our world with. We all can learn a lot from him and his perspectives.