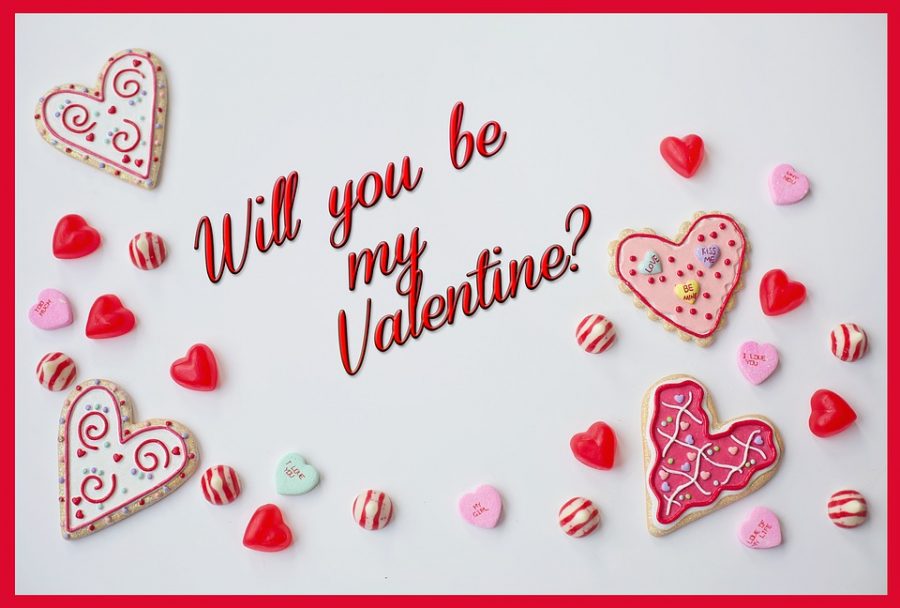 5 Reasons You Shouldn't Boycott Valentine's Day
February 12, 2017
It's not a pity party, it's a celebration of love. In an age of boycotting almost everything, there's no room to reject celebrating the holiday of love.
1.) BECAUSE YOU'RE SINGLE
Being alone is different from being lonely. Taking time for yourself is different from being selfish. There are plenty of deals for singles, in fact, some restaurants make a selling point out of it. Eat the entire dessert, pay the bill on your own. Independence is empowering and liberating. Make a date with yourself.
2.) IT'S A TIME TO CELEBRATE EVERYONE
Love Trumps Hate! Why not spread more love? Additionally, 2017 is only the second Valentine's Day since the United States Supreme Court declared same-sex marriage legal in all 50 states! Wave your rainbow flag! Thank a person who fought for your rights.
3.) "I CAN'T AFFORD IT"
You don't have to buy a thing. Creativity is free and everyone has access to it! Pick a flower. Write a poem. Call someone, like a grandparent or somebody who is potentially missing their Valentine this year. Showing you care is important. Spend quality time with someone (or a pet) you care about, walks are free!
4.) "GALENTINES DAY" 
Celebrate Leslie Knope-style with waffles and friends. Though by definition it is a celebration of gal pals, on February 13th, invite anyone and everyone. Who doesn't like waffles?
5.) IT'S OVER COMMERCIALIZED
Although love song playlists, pizza hearts, candy, champagne, cards, teddy bears, roses, and the pressure to spend money (see point 3) can be overwhelming for most, it doesn't have to be. Many things in life exist on a spectrum, your participation can too! Don't indulge in the celebration of love because you think it's expected, do it for yourself. Whether it's proposing to your significant other in Paris or secretly wearing pink socks, you have the freedom to choose what degree of enthusiasm you'd like to contribute. No matter what, be respectful of everyone's choices regarding Valentine festivities or lack-there-of. And please, send a heart emoji to your mom. All moms deserve a heart emoji on Valentine's Day.