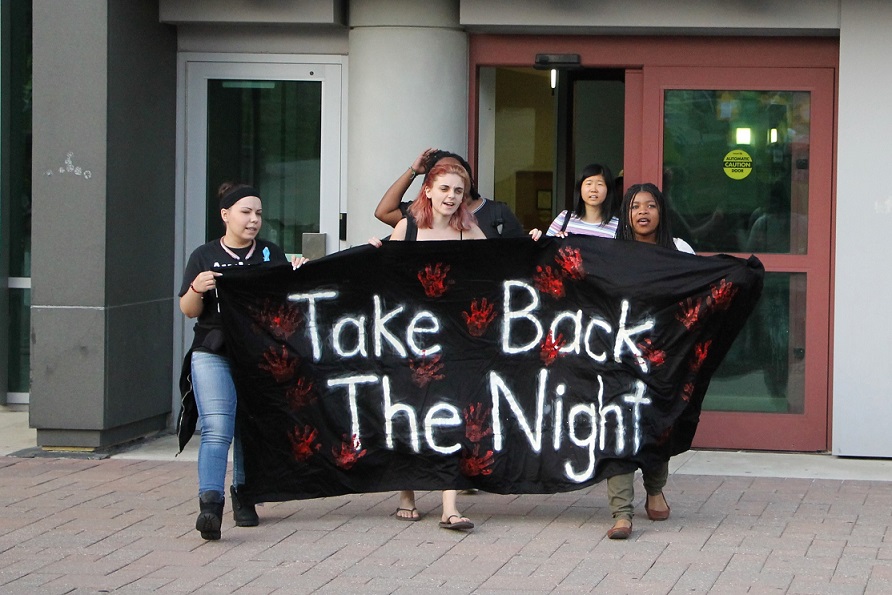 WPU Marches Against Violence Towards Women
WPUNJ Community Stands Together Against Sexual Violence
April 12, 2017
Wayne – The voices of students, faculty and community members boomed across Zanfino Plaza Tuesday in a rally held to highlight Sexual Assault Awareness Month and enforce the end of violence towards women.
Participants of "Take Back the Night," a march organized by the Feminist Collective, The Women's Center and The Department of Women and Gender Studies, walked around the William Paterson campus to protest rape and other forms of sexual violence.
For Tonee Burley, a 23-year-old communication disorder and sciences major, the rally bolstered a sense of empowerment over her experience after being attacked in September 2016.
"Showing up here was the toughest thing for me. I cried while I was screaming, but it felt great to know that I had the power to do this," said Burley.
The difference is stark when comparing the increasing public show of support against sexual assault and the amount of reported sexual crimes. More than 60 percent of sexual assaults go unreported, according to the National Sexual Violence Resource Center. The percentage soars higher when considering college campuses nationwide, as more than 90 percent of victims never report the assault.
Blaming the Victim
Although reasoning differs among survivors, fear, insecurity and shame are some of the most common reasons survivors never report sexual assaults. For some survivors, recounting the experience to police officers, nurses and lawyers can become an overbearing hardship.
Victim blaming, where the victim's actions are scrutinized over the assailant's actions, occurs on and off campuses and can be a major influence on whether a survivor chooses to report the crime. A victim blaming society allows assailants to avoid responsibility which may explain how out of every 1000 rapes reported, only seven cases will lead to a felony conviction, according to the Rape, Abuse and Incest National Network. To help prevent sexual violence, RAINN has contacted the White House administration for support of programs such as bystander intervention education, risk reduction training and enhancing victims' access to support and care services.
Mike Russo, who graduated from WPU in 2016, believes that sexual violence prevention should be taught to all members of a community regardless of age and gender.
"Whether it is male, female, or trans, I feel that there is a lack of education about sex and consent and it will take everyone to stand up together and speak out against sexual violence," said Russo.
Members of the LGBTQIA community are at a higher risk for sexual violence as 21 percent of college students have been sexually assaulted. Since 1998, more than 2.7 million men have experienced some form of rape whether attempted or completed.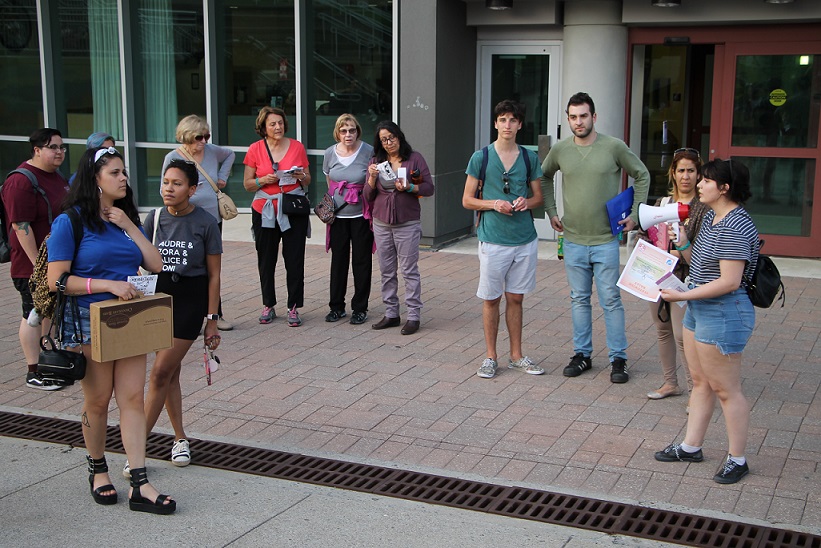 Jacob Martinez
As the rally came to an end, many participants hugged and thanked each other for providing support.
"Assault on campus, or anywhere else, is not something that should ever be tolerated and that thought should be applied by everybody," said Russo.
For more information on how to end sexual violence, follow the links provided below: