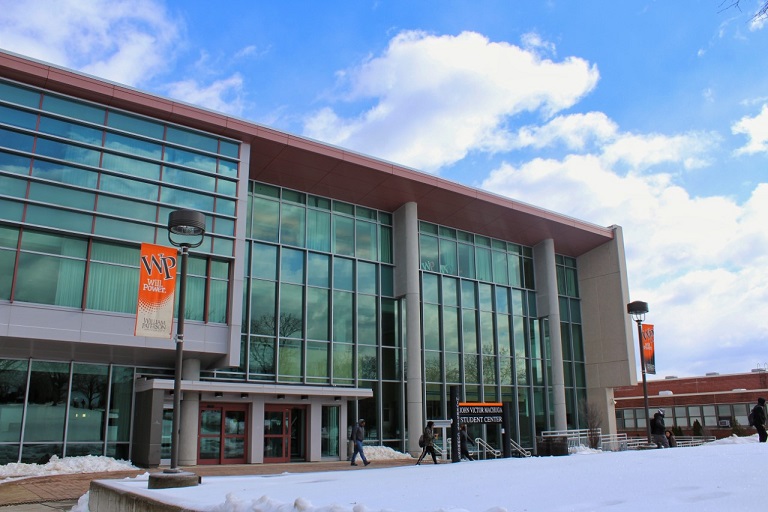 Students Teach Professor's Lessons
April 1, 2017
Wayne – After firing all professors who took part in a demonstration over contract disputes, William Paterson University has designated all of its senior students to lead and educate the student body.
Longstanding professors at WPU have recently voiced concerns over the lack of contracts made available to hardworking faculty. Staff members staged a three-hour sit-in from their respective classrooms with only a blanket and warm bottles of milk to help ease tensions.
Students Take Charge
Refusing to become victims of in-house squabbling, senior students used assigned syllabuses and personal notes to teach the day's designated lecture. Hingle McCringleberry, a senior student-athlete, believes the educational system can only benefit from students teaching students. McCringleberry has students perform a dancing celebration after answering questions correctly to help grow confidence in classroom participation.
"Life is everybody's teacher, which makes teaching a part of everybody's life. If a professor who is learning about life can teach, then students who are learning from the professor can teach just as easily," said McCringleberry.
Vice President for Student Development Niki Dammarata has spearheaded the collaboration between students and currently employed faculty in an effort to provide the student body with time to create and receive an education. Dammarata finds that by implementing a staff of senior students, lower level students will "face the difficulties of the real world in a studious environment that promotes self-help."
The College for University Students Who Can't Spell Good in the West Indies is one of the most highly awarded universities to be fully staffed by students. The university has managed to outscore 62.1 percent of all colleges worldwide, earning the college five gold star stickers in a row, according to a study conducted by the Alternative Facts Research Center.
Opposition Opposes Opponents
Despite expressive outrage towards WPU's recent actions, most of the now jobless professors have returned to campus. Many of the professors have registered for classes which they once taught, while others attend classes to disrupt the learning environment. A former WPU professor of herbalism was recently arrested for using permanent markers to draw sexually explicit images on campus whiteboards. Dr. Hoo Strange, a former professor of mystical arts, finds the actions taken by the University to be drastic and detrimental to the development of current and future students.
"Aside from the lack of support from the University's administration, the decision to place the future of so many lives on the shoulders of students is outrageous and incomprehensible," said Strange.
Although heavy criticism continues to pour out of every state department and the Department of Education, WPU will continue to grant students the ability to direct fellow students towards a higher education.
Major changes will take place for the upcoming fall semester. Beginning September 2017, student-teachers will replace textbooks with classic hip-hop albums, have classes only twice a week and be allowed to test and grade each other.
All unemployed professors seeking work are encouraged to continue their efforts while also filing an FAFSA for acceptance into the university as a student before the April 15 deadline.