FAFSA Completion Approaches Deadline
Students seeking financial aid must submit required applications
Wayne – As of March 2017, more than 640 William Paterson students have yet to complete their FAFSA paperwork with the April 15 deadline fast approaching.
Free Application for Federal Student Aid, or FAFSA, allows students access to a wide array of financial aid options. As an office of the U.S. Department of Education, the Federal Student Aid provides relief for families struggling with the rising costs of higher education. WPU's Director of Financial Aid, Michael V. Corso, urges students and families to take full advantage of available scholarships.
"FAFSA is important and I encourage all students to fill in an application. There are families that never fill in an FAFSA and have no idea of the monies available to them," said Corso.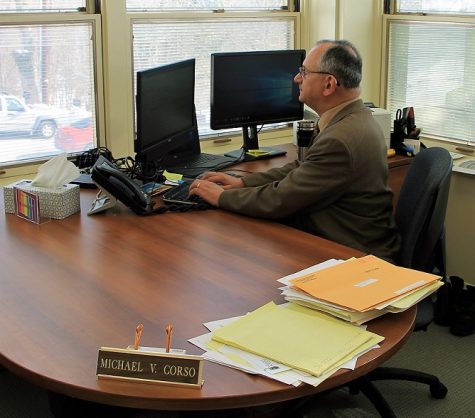 Hampered by Debt
The percentage of students receiving any form of financial aid has escalated over the last seven years. During the 2015-16 school year, 7.6 million students received Pell Grants which is 2.4 million more students than a decade ago, according to Collegeboard.org. As the number of college enrollment continues to surge, the burden of student debt spreads from students to families.
Total student debt in the U.S. stands at $1.3 trillion as of December 2016, according to Newyorkfed.org. The student debt crisis, a hot topic throughout the presidential election, becomes even more perplexing as the new administration imposes appended changes. Under President Donald J. Trump, the Department of Education will face impactful budget cuts across multiple financial aid programs.
Under the current administration, more than 20 programs which have "limited evidence on the overall effectiveness in improving student outcome" will be eliminated or reduced. Despite the cuts, the Pell Grant and support for "Historically Black Colleges and Universities" are protected against any changes for at least the next decade, according to Trump's 2018 budget proposal.
Trump's changes also provide students extra time to complete FAFSA forms as students can begin the filing process on Oct. 1, 2016, as opposed to the original Jan. 1, 2017 date. The additional time allows students who felt rushed through the previous process to fill in the required information thoroughly.
"The concern right now under the new administration in Washington is that there will be less funding to offer our students and we do not know what the budget will do over the next four years for higher education students," said Corso.
Low-Income, High Rates
Minorities continue to endure the worst of the educational system's faults as low-income communities depend on the relief of financial aid programs the most. Of all public school graduates who use financial aid, 81 percent of Black graduates borrow more and more often compared to just 63 percent of white graduates, according to Demos.org. Making matters worse, Black and Latino borrowers at four-year institutions drop out of college with "debt at higher rates than white students." The numbers are a cause for alarm as 42.6 percent of the WPU community is comprised of Black and Latino students.
"We have signs all over campus, we've gone to meet with students in different forums and now we are calling students because we are hoping to award students their aid," said Corso.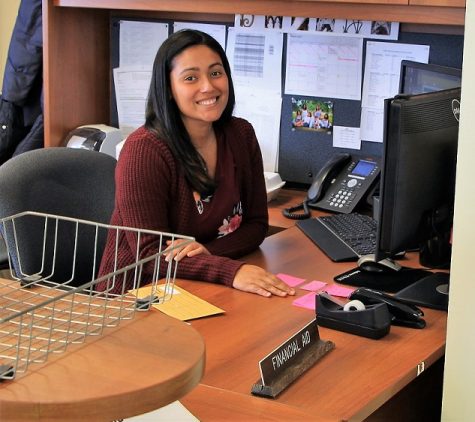 For general financial aid information and for further help on completing the FAFSA, contact Dayana Nunez at 973-720-3945 or click on the appropriate link.