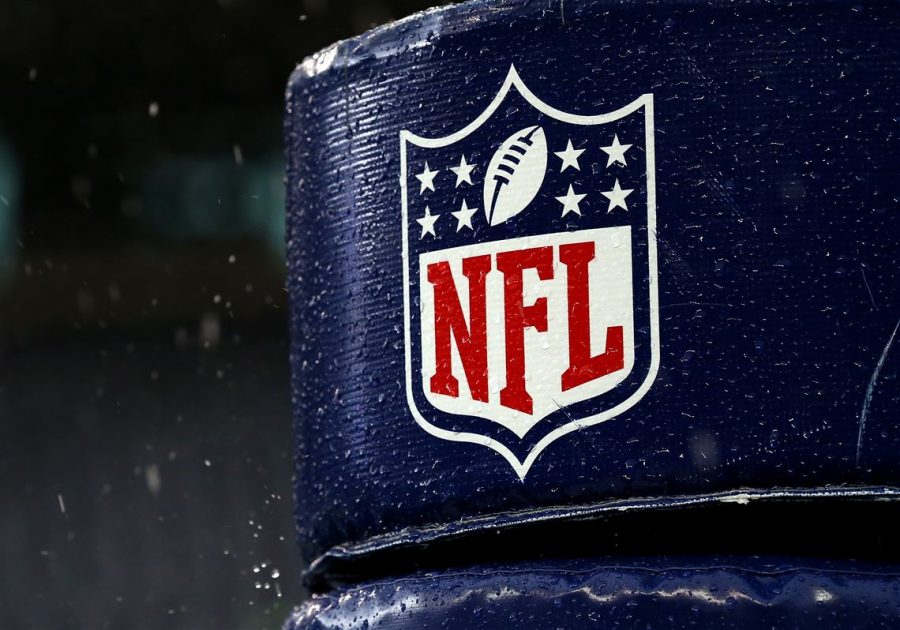 On March 17, the legal tampering period began for NFL teams to negotiate and offer contracts to free agents around the league. There was some stipulation as to if the legal tampering period would begin on the 17 due to the COVID-19 outbreak. Nevertheless, the new league year was right on schedule and tons of big-money contracts were given out to some of the league's brightest stars. So lets recap where the big names are moving to.
Franchised Tagged Players
Hunter Henry, TE, Los Angeles Chargers
Brandon Scherff, RG, Washington Redskins
Justin Simmons, S, Denver Broncos
Chris Jones, DT, Kansas City Chiefs
Derrick Henry, RB, Tennessee Titans
Dak Prescott, QB, Dallas Cowboys
Bud Dupree, LB, Pittsburgh Steelers
Shaq Barrett, DE, Tampa Bay Buccaneers
Leonard Williams, DE, New York Giants
Matt Judon, DE, Baltimore Ravens
Yannick Ngagouke, DE, Jacksonville Jaguars
AJ Green, WR, Cincinnati Bengals
Joe Thuney, OG, New England Patriots
Anthony Harris, S, Minnesota Vikings
Free Agent Signings
Offense
Tom Brady, QB, Tampa Bay Buccaneers 2yr/$50M
Jack Conklin, OT, Cleveland Browns 3yr/$42M
Austin Hooper, TE, Cleveland Browns 4yr/$44M
Teddy Bridgewater, QB, Carolina Panthers 3yr/$63M
Todd Gurley, RB, Atlanta Falcons 1yr/$8M
Melvin Gordon,RB, Denver Broncos 2yr/$16M
Philip Rivers,QB, Indanapiolis Colts 1yr/$25M
Amari Cooper,WR, Dallas Cowboys 5yr/$100M
Ryan Tannehill,QB,Tennesee Titans 4yr/$117M
Bryan Bulaga OT, Los Angeles Chargers 3yr/$30M
Emmanuel Sanders,WR, New Orleans Saints 2yr/$16M
Marcus Mariota,QB, Las Vegas Raiders 2yr/$18M
Defense
Byron Jones, CB, Miami Dolphins 5 yr/$82.5M
Chris Harris Jr, CB, Los Angeles Chargers 2yr/$20M
Cory Littleton, LB, Las Vegas Raiders 3yr/$36M
Arik Armstead, DT, San Fransisco 49ers 5yr/$85M
Dante Fowler Jr., DE, Atlanta Falcons 3yr/$48M
Javon Hargrave, DT, Philadelphia Eagles 3yr/$39M
James Bradberry, CB, New York Giants 3yr/$45M
Kendall Fuller, CB, Washington Redskins 4yr/$40M
DJ Reader, DT, Cincinatti Bengals 4yr/$53M
Joe Schobert, LB, Jacksonville Jaguars 5yr/$54M
Kyle Van Noy, LB, Miami Dolphins 4yr/$53M
Xavier Rhodes, CB, Indanapiolis Colts 1yr/$5M
Major Trades
Along with the unexpected free agent signings, major trades were made around the league involving some of the top players in our game.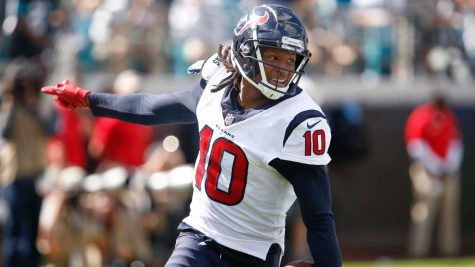 The Houston Texans traded superstar WR Deandre Hopkins and a 2020 fourth-round pick to the Arizona Cardinals in exchange for star RB David Johnson, a 2020 second-round pick, 2021 fourth-round pick. One unnamed NFL exectuive called the trade, "One of the worst trades in NFL History." A major game changer for the blossoming Arizona Cardinals and a big hit to the Deshaun Watson led Texans Offense.
The Buffalo Bills acquired Vikings superstar WR Stefon Diggs and a 2020 seventh-round-pick in exchange for a 2020 first-round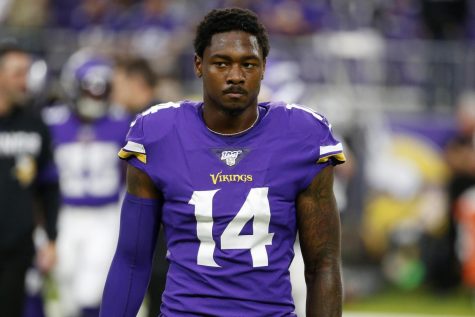 pick (No. 22 overall), a 2020 fifth-round pick, a 2020 sixth-round pick and a 2021 fourth-round pick. A much needed weapon outside for the young QB Josh Allen.
The Indianapolis Colts acquired all-pro pass rusher Deforest Bucker in exchange for the 13th overall pick in this years draft. The Colts immediatly signed Buckner to a 5 year extenstion that will pay him $21 million dollars a season. A much needed add to a now stout Colts front 7.