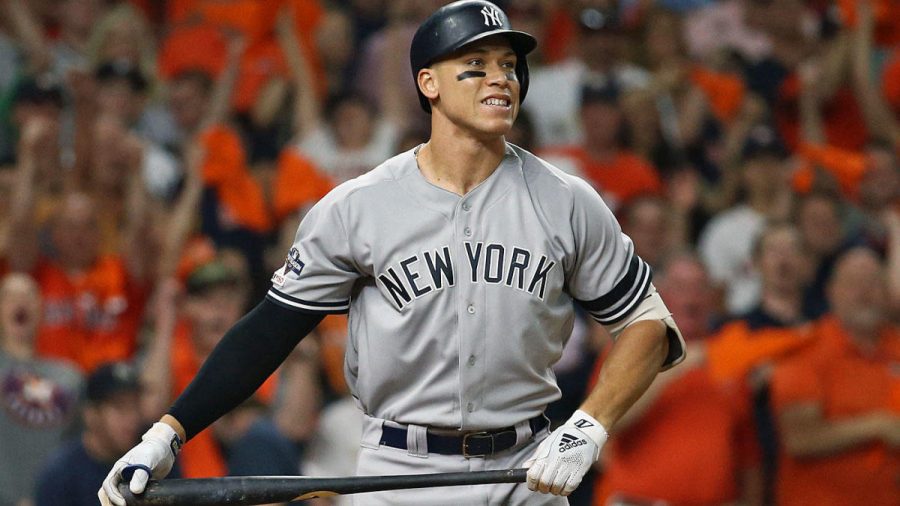 That's all folks, the 2019 Yankees season is in the books.
The Yankees were eliminated by the Houston Astros in game 6 of the ALCS and for the first time since the 1910s, the Yankees went a full decade without hoisting a World Series trophy.
With soaring expectations for them coming into 2019, many thought this was going to be the year for the Bombers to get back on top.
Unfortunately, the lack of starting pitching, an injury-plagued roster and a mixture of other factors, the Yankees couldn't get back to the big dance after losing to their new rivals.
The 2018 Offseason
Let's bring it back to the beginning. The Yankees entered the last offseason with their eyes set on the key free agents of Bryce Harper, Manny Machado, and Patrick Corbin.
They ruled out signing Harper fairly early on, reportedly offered 75 million dollars less than the San Diego Padres did for Machado, and didn't want to offer the extra year and 50 Million for Corbin.
Instead, General Manager Brian Cashman made multiple smaller moves, in hopes of striking gold.
The Yankees started the off-season with a bang, trading then top prospect Justus Sheffield and two others for Mariners ace James Paxton.
Paxton was now expected to be the top guy.
Brett Gardner re-signed with a one year, 7.5 million dollar deal shortly after free agency opened.
The Yankees also snagged reliever Adam Ottavino from Colorado for a 3-year deal, re-signed Zack Britton and J.A. Happ and traded for outfield Mike Tauchman from the Rockies.
All moves here seemed to have worked out in the Yankees favor. Also, let's not forgot the signing of D.J. LeMahieu, who put up MVP type numbers and was arguably the top player for the Yanks in 2019.
The Yankees traded former ace Sony Gray to Cincinnati for an out fielding prospect.  They also extend OF Aaron Hicks with a seven-year, $70M contract.
So the Yankees had their team, set and ready to take in 2019 and start their chase for ring number 28. What could go wrong?
Injuries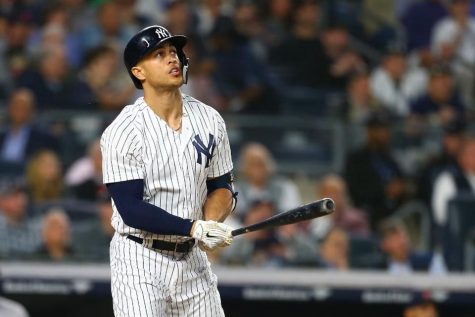 To say the Yankees struggled with injuries in 2019 would be a major understatement.
They had 30 different players hurt at some point throughout the year and those players combined for 39 IL stints.
The Yankees saw Luis Severino get scratched from his final Spring Training start in March and would not see him again until September.
Starting third baseman Miguel Andujar underwent season-ending shoulder surgery in May.
Giancarlo Stanton only played 18 regular-season games while dealing with a multitude of injuries.
Dellin Betances also missed a significant amount of time.
Other players to miss games through the year were Aaron Judge, Aaron Hicks, Didi Gregorious, Gleyber Torres, Edwin Encarnacion, James Paxton, Luke Voit, Gary Sanchez, C.C. Sabathia, and Greg Bird.
Players Stepping Up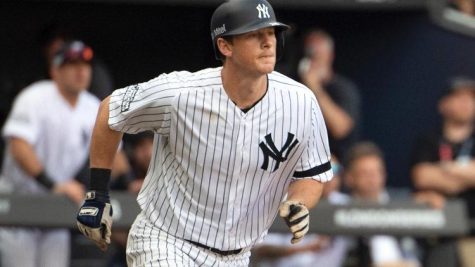 The motto that followed the Yankees all season long was #NextManUp.
Whoever filled in for an injured player, outperformed their expectations. Just to name a few players, Mike Ford, Cameron Maybin, Austin Romine, Clint Frazier along with others.
GM Brian Cashman is notorious for refusing to trade his top prospects.
This proved to be extremely important for 2019 because a deep farm system and smart trades/signings kept the Yankees on top of the AL East all season long.
2019 Postseason
Finishing with a 103-59 regular-season record and winning the AL East for the first time since 2012, they were set for an ALDS matchup against the Twins, another 100 win team.
The Yankees showed no signs of a struggle and swept them in 3 games.
A mix of strong pitching and explosive offense sent the Yankees to a rematch with the rival Houston Astros.
Having two of the top three pitchers of 2019 in their rotation should give them an advantage any day.
If the Yankees wanted to get back to the World Series, they would need to get past Gerrit Cole and Justin Verlander at least twice.
They blanked the 'Stros in Game 1, 7-0.
Masahiro Tanaka proved why he is a whole new player in the Postseason, tossing 6 shutout innings.
The Yankees then proceeded to lose three in a row, suffering losses to Gerrit Cole, Justin Verlander and Zach Greinke in Game 4.
It was down to Game 5 in the Bronx where the Yankees tagged Justin Verlander for four first-inning runs and let James Paxton and the bullpen finish the rest.
There was some hope again for the Yankees, heading back to Houston for Game 6, where it was a bullpen game for both teams.
The Yankees tied the game in the ninth thanks to a two-run DJ LeMahieu home run.
Sadly, Jose Altuve sent the Yankees back to the Bronx losers again with a walk-off two-run shot.
The Astros head to the World Series to face the Nationals, The Yankees; continue a 10-year drought of no World Series Wins.
What's Next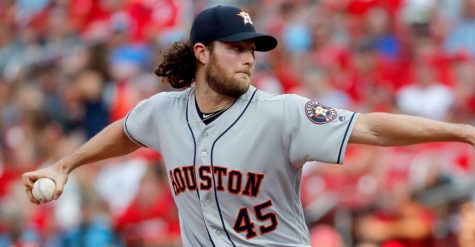 The Yankees need a couple of things this offseason, and not to sound like a broken record, but starting pitching is atop that list.
Gerrit Cole is the marquee free agent this year and is expected to receive a 300+ million dollar contract.
Watch for the Yankees to be big players for him.
With Cole, the Yankees could finally have their Ace to make it back to the World Series.
Other Yankee free agents include Didi Gregorious, Brett Gardner, Edwin Encarnacion, Aroldis Chapman, and Dellin Betances.
The Yankees should look to resign Chapman and Betances in order to keep that shutdown Bullpen intact.
Coming off a partially torn achilles, the Yankees may be able to sign Betances for cheap.
With Aaron Hicks getting Tommy John Surgery, watch out for Brett Gardner to return for his 13th season to add more outfield depth. Gregorious and Encarnacion will probably hit free agency.
The Yankees also have the assets to acquire a starting pitcher via trade.
They were linked to Corey Kluber for a while in the last offseason. It will be interesting to see how aggressive the Yankees become in free agency.
Nevertheless, the Yankees need to make Gerrit Cole their top priority this offseason.
They can sign other key role players later on, similar to the way they did in the 2018 offseason.
If the Yankees want to get their 28th ring, Brian Cashman and the Steinbrenner Family will need to open up their checkbooks.