Netflix Enters the Wild, Wild West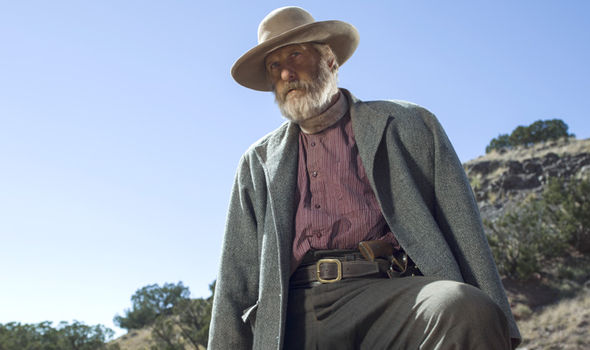 As Netflix continues to pour more funds into their own programming, "Godless" slides in as another binge-worthy series for the television giant.
"Godless" provides a twist to the classic western drama. The female dominant cast is a welcomed change to a genre that has been saturated for decades by male stars like Clint Eastwood and John Wayne. Netflix may have started a trend as the western genre could be brought back to life with more diverse casting decisions.
The series follows Frank Griffin (Jeff Daniels) on his quest for revenge against his former protégé, Roy Goode. Griffin leads a dastardly gang that ruthlessly kill and torment everyday people on a journey to kill Goode.
Along with this plot, the series follows the ladies of LaBelle, New Mexico. Recently, a mining accident killed nearly every male in the town. Now led by females, the town is looking to get back on track when a business man tires to revitalize the once proud mining town.
With the mainly female city comes a pair of unlikely lawmen. Sheriff Bill McNue (Scoot McNairy) and young deputy Whitney Winn (Thomas Sangster) try to keep order in a town that is essentially defenseless. McNue, a nearly blind sheriff, goes on a hunt to find Griffin who could end up in his town. Goode, the former outlaw, ends up on the outskirts of LaBelle. He ends up living on the homestead of Alice Fletcher (Michelle Dockery) who understand the possible risk, but takes him in as she sees the good in his heart.
The show's creator, Scott Frank, and director, Steven Soderbergh, did a solid job on "Godless." The setting creates a dreary and hopeless tone most of the time, a hallmark for the genre. Strong personalities in the characters and a talented cast carry the show.
Frankly, it will take an episode or two for the show to heat up. Many may expect constant shootouts and firefights, but that isn't the case early on. Character development is essential and the build-up for the final standoff takes plenty of time.
Sheriffs, evil outlaws and Native Americans provide a helping hand to all of the western cliches, but having the female led cast is what makes the show special.
Alike westerns of the past, much of the show isn't about shootouts and quick draws. It's about the struggles that many people had during the times of the "Wild West."
College students know him best for his role in "Dumb & Dumber" but Jeff Daniels, does a terrific job as Griffin, the main antagonist in the mini-series. Daniels' performance in "Godless" will remind fans of HBO's "The Newsroom" and how talented the veteran actor really is.
Did I mention that Griffin is missing an arm?
Griffin's missing arm is what makes him a memorable character. The show may not be the next "Stranger Things," but Griffin can become a legendary Netflix villain when it is all set and done. When finals are over, "Godless" should be one of the top priorities on everyone's Netflix "binge-list."