Brave New Radio Sits Down With William Paterson's President Richard Helldobler
Angela Donato, Entertainment Editor & Social Media Manager
May 2, 2021
The hosts of Brave New Radio's Morning Commute Vont Leak & Justis Greg spoke with the university's president, Richard Helldobler about concerns sent in from students and the plan to return to "normal" this fall.
Breakdown of what was discussed
This interview gave some answers to students and the first topic addressed was the plan to return to in-person learning and what led to that decision.
This interview was a chance for some questions to be cleared up for students and the first topic discussed was the plan to return to in-person learning and what led to that decision.
"We thought with the widespread availability of the COVID vaccines and the fact that the rollout of administering the vaccines was going very quickly we plan to return as usual," Helldobler said/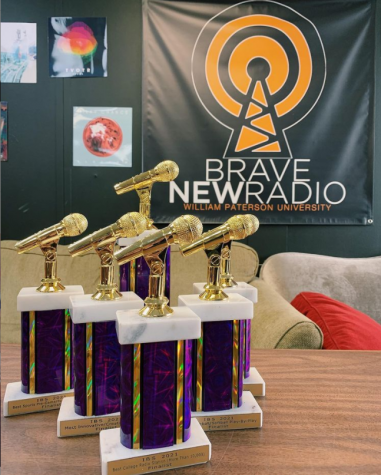 The Governor announced a couple of weeks ago that New Jersey schools will return to in-person this fall and so Helldobler's administration is planning for that accordingly.
He continued, "Of course, we'll continue to monitor the public health guidelines in terms of an on-campus presence, and we'll follow those. And if things change they change but right now our plan is to try to give students as a traditional collegiate experience in the fall as we possibly can."
Helldobler feels that everyone is Zoomed out and ready to socialize & attend events together as safely as we can of course. With himself looking forward to that possibility in September.
Now things are still a bit murky regarding COVID next semester, so the hosts asked him what students can expect on-campus life to look like.
"Unlike Rutgers, we are not going to mandate the vaccine for students,  faculty and staff. We feel that's a personal health choice but we are also not making accommodation for students who are afraid to return to campus but don't want to take the vaccine. The same is true for faculty and staff as well and so we're not making those accommodations, that's the choice William Paterson has made," Helldobler said.
And in terms of what guidelines the community of William Paterson will have to follow, the university still doesn't have an answer.
Helldobler followed this up by saying that William Paterson is looking into having a vaccination site on campus to make the vaccine more accessible for students.
"It will be a little bit of time before we can really nail down, here is what it's going to look like it," Helldobler said.
Keep in mind too that this will depend on what happens with the vaccine and virus over the summer.
Leak then asked Helldobler, "if anything can happen between now and September is there a possibility that William Paterson University will mandate all students, faculty and staff to get the vaccine?"
"We will not require it as an institution. If the state requires us to do it as a state agency that's another discussion," Helldobler said. "So our plan is that we will not require it, but we're not making accommodations for people who are afraid of the virus and do not wish to return to campus."
Class Size Increase
Class sizes were the next topic specifically on why they're increasing.
"Our average class size at William Paterson is below the national average and the lowest in the state, so I think students can expect to see more students in their classes on average, but I don't think it will be exorbitant," Helldobler said.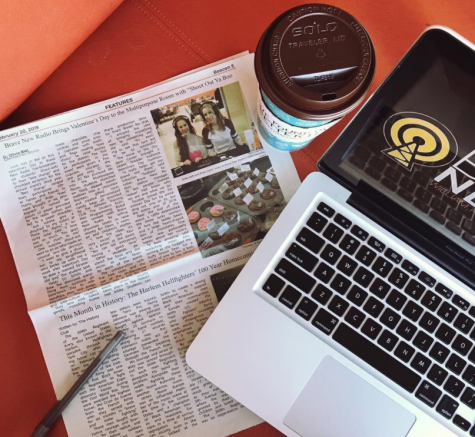 Currently, the student to faculty ratio is around 13 to on and the university wants to get that up to around 17 or 18 on average. And some classes could have more while some will have less.
"I don't feel that we're going out of line with what the rest of the state is doing we're just trying to get in," Helldobler said.
Residence Life 
How can resident students socially distance themselves while dorming with roommates they couldn't select themselves? Was asked next.
"I think ultimately everybody living in a residence life situation has a responsibility to keep everyone safe, right. That is the mantra that we've used even on campus for commuter students or faculty and staff," Helldobler said.
If things need to be adjusted such as having fewer students to keep everyone safe the university will follow through with that, but again Helldobler emphasized that everything points toward a normal opening.
"We're going to try to do a little more in-person and that's going to come with a little discomfort too as we move into the new normal," Helldobler said.
Another concern about residence life brought regarding the closing of both overlooks and Hillside Hall being turned into a freshman building.
"It's true we've decided to close down two residence halls because of the drop in enrollment," Helldobler said.
William Paterson hasn't been at 100 percent capacity for a few years now and so Helldobler said, "it was silly to keep building open that we're vacant," and this semester alone the halls were 39 percent occupied.
He wouldn't comment on the price point for this, but that Dr. Camarata could.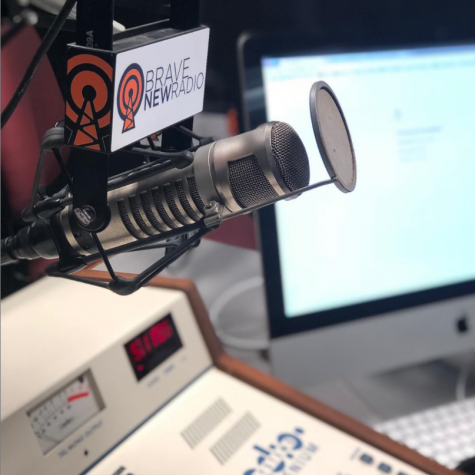 College of Arts and Communication and the College of Humanities and Social Sciences Merger
"I don't think it means anything, I mean you graduate from William Paterson University. You don't necessarily graduate from a college right," Helldobler said in response to being asked what this merge meant for graduating students.
Helldobler doesn't believe students will be impacted heavily by this and believe that it presents great opportunities.
"I know that's not a popular decision for everyone. I still think it's the best decision for William Paterson," Helldobler said about the merge.
The president also admits that they could have done a better job at communicating with more people about this change.
Programs Being Eliminated From University 
"Like the other programs that we're closing it is really you know a matter of you know students vote with their feet. If those are high enrolled programs and there's a strong interest we have we would have no interest in closing them, but most of the programs that we looked at over the past five years have had 30 or less majors and less than 10 graduates," Helldobler said.
Layoff's, Furloughs and Helldobler's Raise
In a State of the University Address back on February 11th, the unfortunate news of layoffs of both faculty and staff was addressed with the Board of Trustees Chair Michael Seeve saying, "As painful as the coming layoffs will be for those affected as well as for their colleagues and students, these steps are absolutely necessary to the future viability of this University."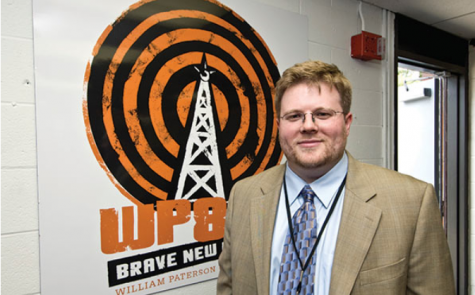 He continued later, "As many of you are aware, the pandemic and resulting budget challenges are not the sole source of our fiscal challenges. Rather, they have exacerbated existing structural imbalances and accelerated the need to fix them."
Along with this Helldobler said, "To align staffing with the needs of the institution and align spending with supporting revenues, we anticipate needing to say goodbye to 90 to 100 faculty members, with an additional $3 million reduction in adjunct costs by reducing our course schedule and increasing section enrollments. And likewise, to a significant number of staff employees."
So, why the raise? When layoffs and possibly furloughs are happening.
"Well first off let me say that everyone's getting a raise next year right. The salary freezes and the cost of living uh increases that were abated for this 12-month period kick back in in the fall right. And as you know my contract was up and so the board had a choice they could either renew my contract or they could say we're not going to renew your contract and then I would look for another presidency," Helldobler said.
"You know the board chose to renew my contract and in the context of that, they believed in pay equity they believed in you know equal pay for equal work. They brought my salary in line with what other presidents were making. You know I don't feel that as one of the only openly gay presidents in the state of new jersey that I should be making less than my counterparts. Who either have the same amount of experience or less experience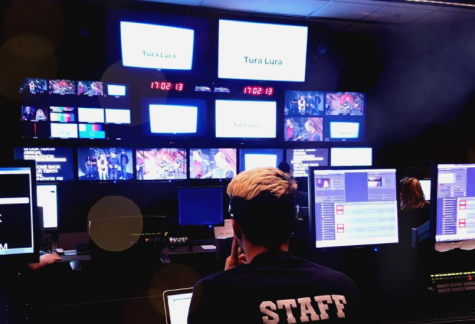 He went on to say that believing in a raise as a tool is never good and for him, it's a value.
Upon being asked whether Helldobler believes he was paid less initially because of being an openly gay president his response was, "I don't know."
"Everyone again next year no one is going to be furloughed. We do have to right-size the institution because of the enrollment drop and the fact that state appropriation hasn't increased over the past several years," Helldobler said.
Even without giving faculty and staff raises Helldobler said it still wouldn't be possible to keep everyone due to enrollment being down.
The president then emphasized that everyone has been treated equally by saying, "Faculty and staff are getting a raise, the administration is getting a raise. We are honoring our contracts and that's really in the spirit that this has to move forward. I don't think you can single out any one group and say they deserve it, but you don't."
Releasing of the Cut Programs to Students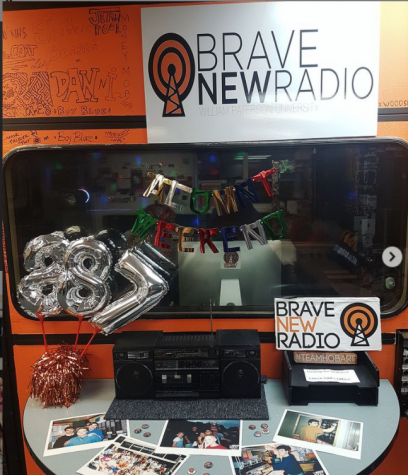 "We have a few more steps to go before in our shared governance process, but I think probably before the end of the semester you will know," Helldobler said.
Be aware students in any of the programs that are slated to close will be given a teach-out plan which is a written plan that an institution must provide if they cease to operate a form of instruction.
SGA Website For Campus News
Finally, Helldobler was asked about a promise he made to WPUNJ's Student Government Association (SGA) about having a webpage for campus news and the hosts wanted to know what the plans for it are & when students can expect it.
"We met with the executive board of the SGA I think two weeks ago and we sent our response back to them and we're waiting for them to communicate with us about what they are looking for before we really go into the design phase," Helldobler said.
He does know that the SGA has suggested a WPconnect app.
"Figuring out how to communicate with students regularly is a challenge and you know we've been told they don't like emails," Helldobler also mentioned.
Helldobler made it a point to mention also that this notion that they have not been transparent or not forthcoming is false.
After this, the interview with Brave New Radio's Morning Commute show slowly ended. With the three just discussing the hope for normalcy to come back during the Fall.
Links:
Click Here to watch the interview.
Brave New Radio in Wayne is William Paterson University's radio station. Click Here to give them a listen and to see what they're all about.
Click Here to read State of the University Address, February 11, 2021.
Click Here to learn more about William Paterson's reopening plan.
Click Here for more information on residence life for 2021.