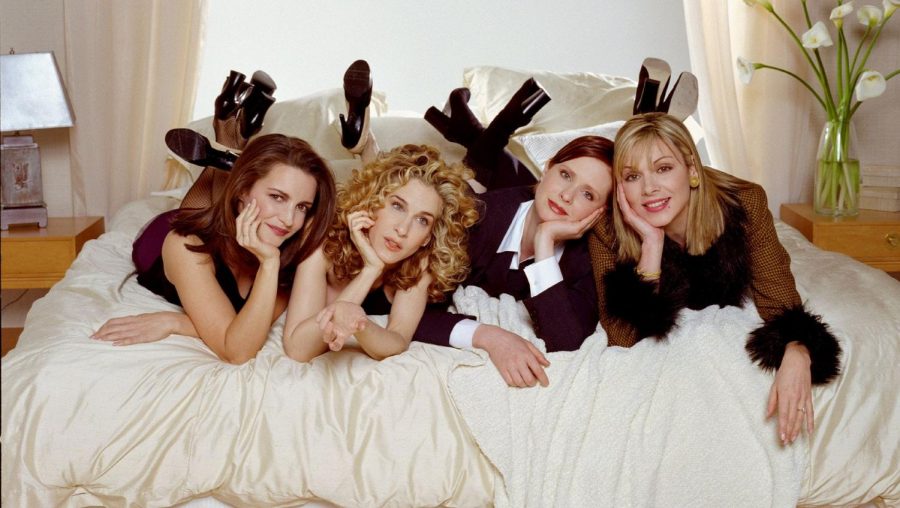 HBO Max has done it again bringing the squad back after 17 years. The Sex and the City series is still popular and trending today after its original debut in 1998 and season finale in 2004.  
On Sunday, Jan. 10, it was revealed that the HBO Max sequel series, Sex and the City, titled And Just Like That, will be returning. Sarah Jessica Parker, known as Carrie Bradshaw, also announced on her Instagram last Sunday that there will be one more season of the series this year. 
HBO verified the American romantic-comedy drama series will have a 10 episode season this year without giving a specific premiere date. But that is not what caused the frenzy on social media this week. Learning that one of the most beloved characters, Samantha Jones, will not return caused fans to question how good the new season will actually be.  
Obviously, the series will not be the same as before because of the age difference and the characters new 50's lifestyle but not having Kim Cattrall on Sex and the City brings the question of where the "sex" in Sex and the City is really coming from.  
Fans of the series know Samantha was the most sexually active character. Without her how can the show express sexual freedom in modern-day women? Although fans are upset that Kim Cattrall will no longer be in the series, Parker has replied to a comment from a fan on social media that claims Parker mentioned she did not like Cattrall previously.  
"No, I don't dislike her" referring to Cattrall. "I've never said that. Never would. Samantha isn't part of this story. But she will always be part of us. No matter where we are or what we do." 
Cattrall, has not commented about the new season but did "like" another fan's tweet, which read, 
 "I absolutely love Sex and the City and whilst I am saddened that Samantha will not return, I applaud doing what is best for you and think this is a great example of putting yourself first. Well done @KimCattrall." 
The rest of the crew, Kristin Davis as Miranda Hobbs and Cynthia Nixon as Charlotte York, have yet to make the internal drama public. Despite the mix up, fans seem to be excited for the revival of one of HBOs classic series.  
Candace Bushnell the author of the book on which the HBO series and movies are based on, spoke out after news broke that the show will be returning without Samantha Jones. 
"You know what, I think it's fine," Bushnell said. "Kim is a grown woman. She is 64 and she's made a decision that I'm sure she has 10 very good reasons for and I respect her for that."  
It is unsure how the writers of the show will be justifying Samanthas absence, but fans are definitely eager to watch the new Sex and the City season.